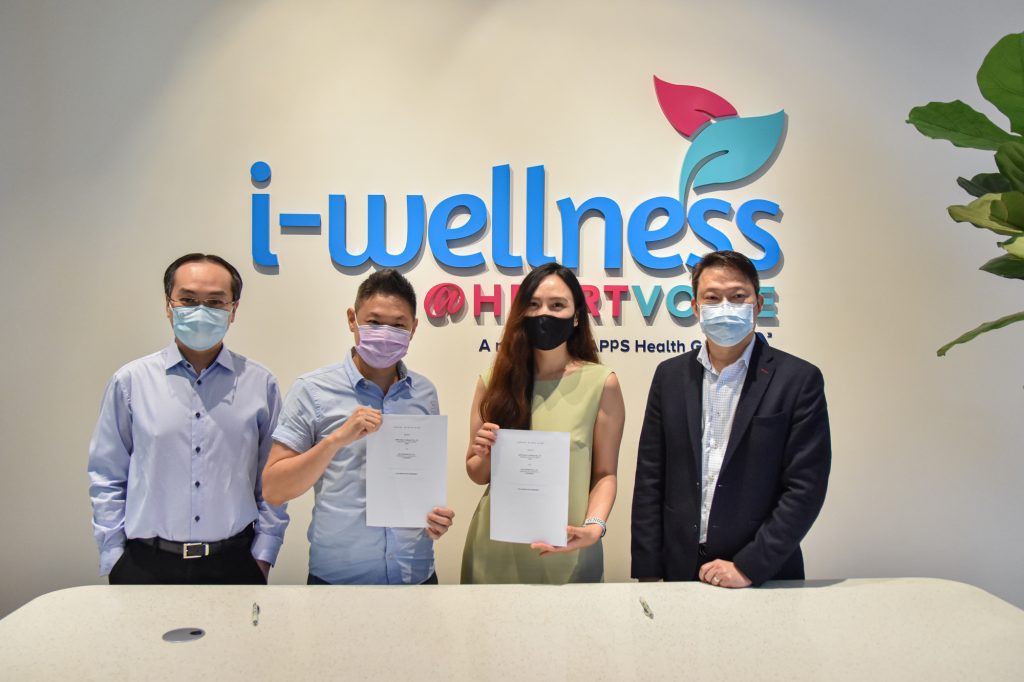 Pictured (from left to right): Ivan Khua (Chairman, CashNow), Toh Kok Wee (Director, CashNow), Esther Xie (Director, iAPPS Health Group), Dr. Lam Pin Min (Chairman, iAPPS Health Group)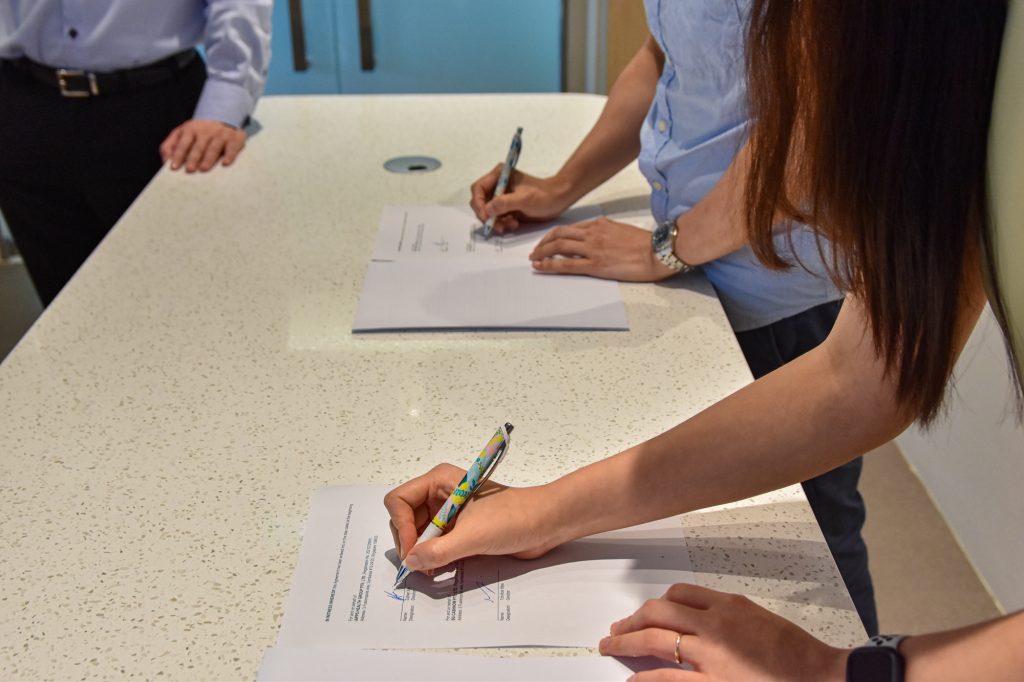 Pictured: Signing of official documents by representatives of CashNow and iAPPS Health Group
iAPPS Health Group (iHG) Digital Health Wallet is the FIRST healthcare payment solution being offered FREE for Corporates to manage benefits, control budget, automate claims — all in one unified platform.
It is also the FIRST in letting Providers keep not 25% – 50%, but 90% of their medical revenue which gets transferred instantly to their iHG Wallet (Provider) upon successful  transaction, vs the usual 2 – 3 months timeframe.
In Collaboration with CashNow Wallet
Offered by iAPPS Health Group ("iHG") in collaboration with CashNow, iHG's Digital Health Wallet utilises CashNow's Send and Payment capabilities to facilitate seamless transactions for corporates, providers, and individuals all around.
"We started CashNow on the basis of serving the community, with increased accessibility through our integration with the SGQR label. Through this collaboration with iHG, we look forward to extending our services beyond the community, but also to corporate entities and healthcare providers islandwide."
— Ivan Khua, Chairman, CashNow
CashNow is widely used and accepted at over 8800 hawker centres, shops and F&B outlets islandwide that features SGQR code for Scan and Pay services.
"With CashNow on board, it allows the iHG Digital Wallet platform to help healthcare providers get paid faster. Corporates using the wallet can streamline their flexi-benefits administrative processes which also makes the claims process for individuals or employees more efficient. This allows everyone within the ecosystem to spend more time on things that truly matter and putting one's health first."
— Dr. Lam Pin Min, iHG Chairman and Former Senior Minister of State for Health
Get ready for an elevated modern healthcare experience!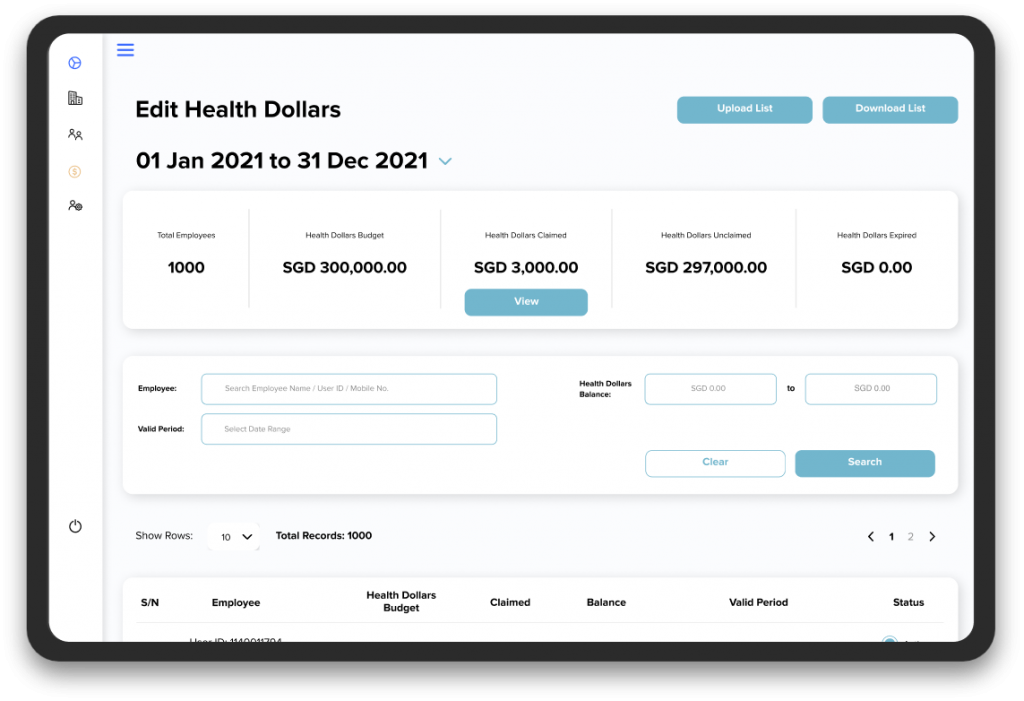 For Corporates: Give your workforce personalised healthcare benefits that's optimised, easy to implement and at zero cost to you
Automate claims
Smarter benefits utilisation
Seamless administrative process
 
For Providers: Enhance your suite of medical offerings
Get fairer returns for your services
Get paid in seconds… not months
Expand your patient base
Earn extra income passively & beyond clinic hours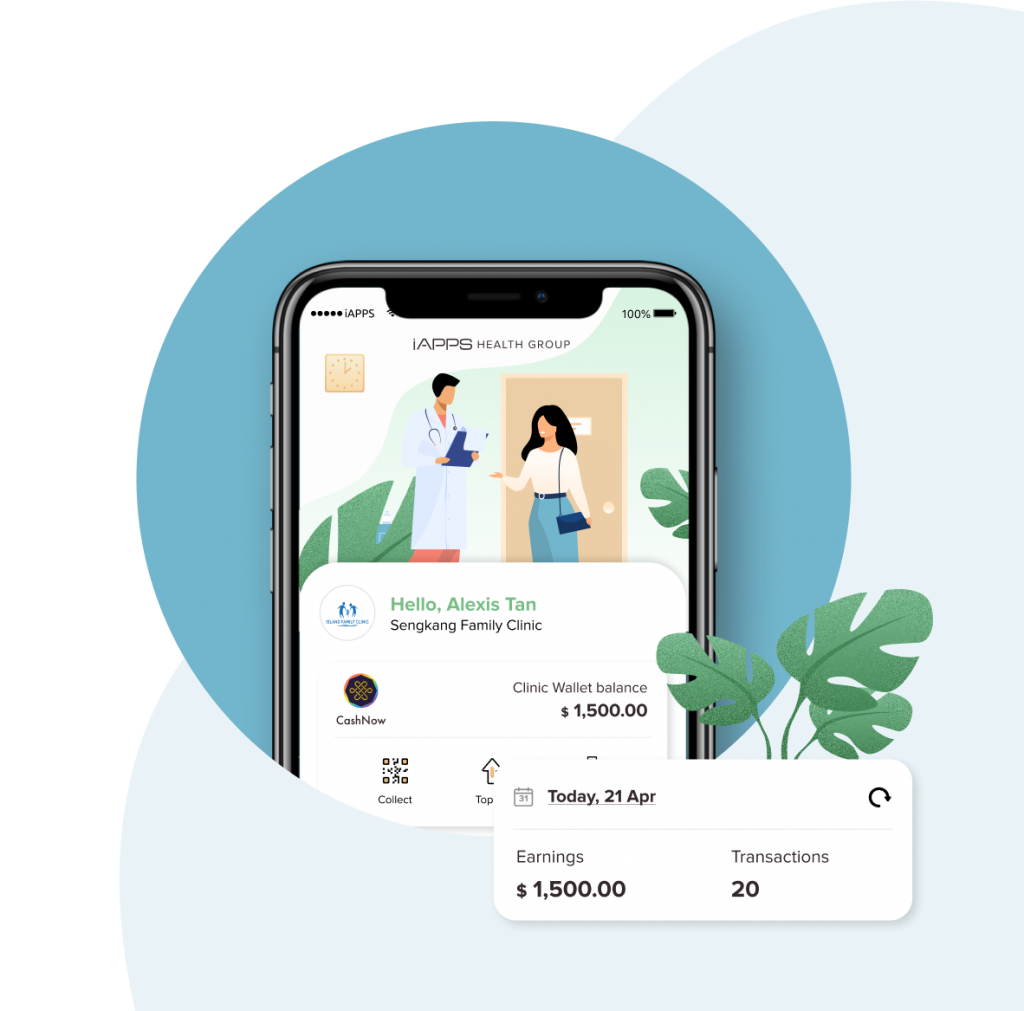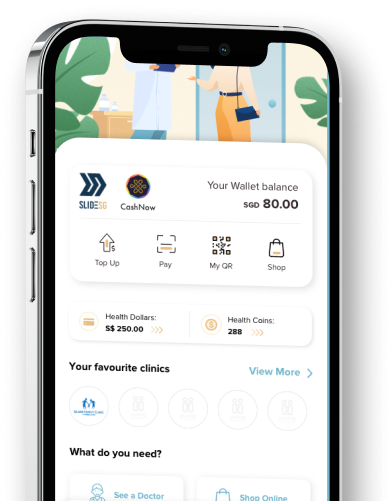 For Individuals: Experience a seamless modern process when it comes to finding and claiming for healthcare
Find a list of quality providers
Stay organised
Cashless payments
Delivered right to your doorstep
Spend and get rewarded
Receive special offers
iHG's Digital Health Wallet is currently being rolled out to our existing network of medical centres and family clinics islandwide. More features and enhancements are in the pipeline such as linking the wallet to a digital health card to provide a more holistic view on transaction history and health affordability status. 
Whether you're a provider or corporate, or an individual, be a part of the iHG network to access the above listed details. Find out more at https://iappshealthgroup.com/digital-wallet
At iHG, we are committed to empowering individuals to live life more abundantly through Fin-MedTech enabled 3P personalised, predictive, and preventive medicine.
Pictured (from left to right): Ivan Khua (Chairman, CashNow), Toh Kok Wee (Director, CashNow), Esther Xie (Director, iAPPS Health Group), Dr. Lam Pin Min (Chairman, iAPPS Health Group)