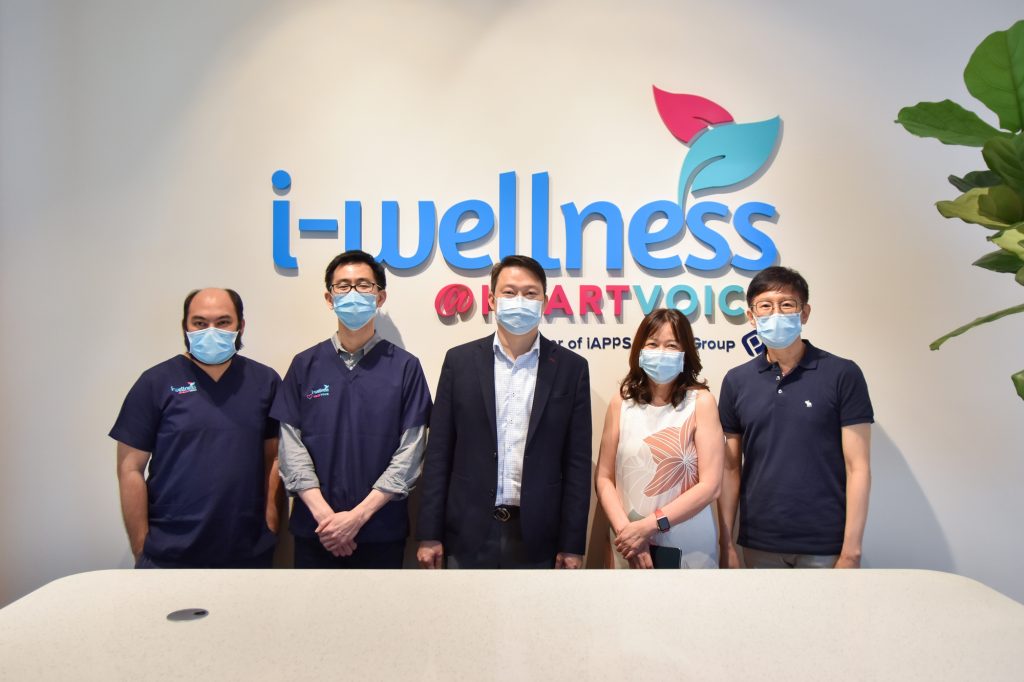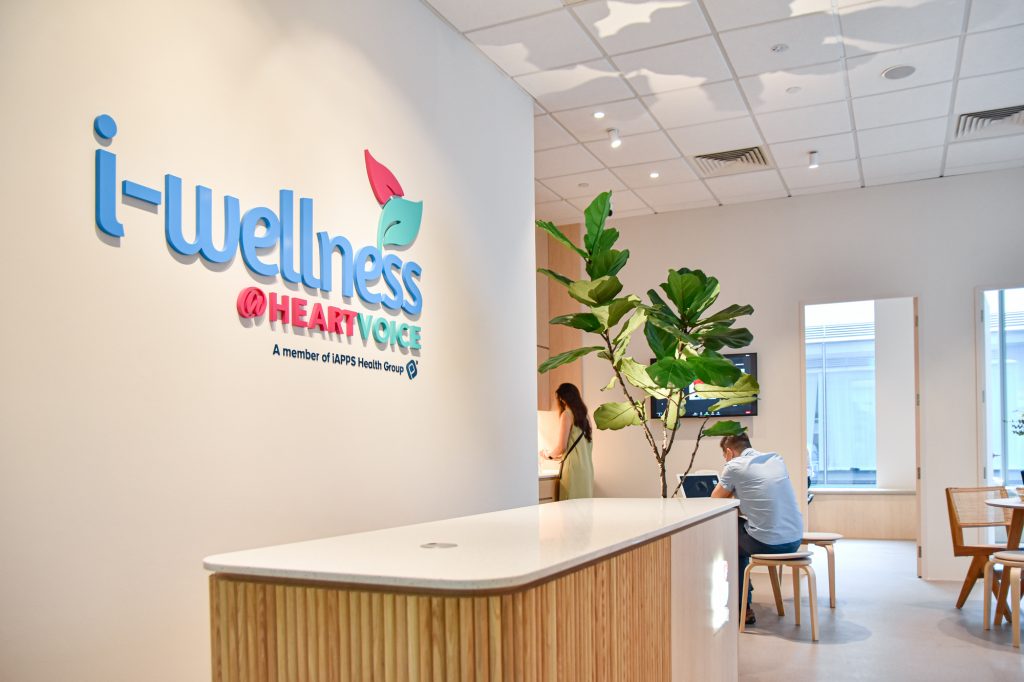 Singapore, July 5, 2021 — Last Friday, the Integrated Wellness Clinic (iWC) at Novena Specialist Centre, a member of the iAPPS Health Group (iHG), officially celebrated the opening of its newly-renovated space at #07-07 of the Centre, an addition to the clinic's offerings, where it is currently operating in two other units within the Novena Specialist Centre.
Beyond just medical care
The new space features an Executive Lounge, where patients who sign up for Prime Health Screening Packages at the iWC will get to relax while waiting for their appointments, which will be held in a room located within the same space.
In an effort to offer a more holistic healthcare approach to the community, nBuddy, a lifestyle management mobile app, is now extending its online presence reach in the nBuddy Suite, a Nutrition Studio within the newly-renovated space, to provide nutritional care beyond the usual medical care services found at most clinics.
nBuddy Quick Facts

Lifestyle Management Application

Extensive & reliable database of over 14,000 LOCAL food items which has undergone over 7,000 hours of thorough nutritional evaluation by professional dietitians

Backed by science, with 5 research papers published in peer-reviewed international journals, funded by national research grants
Leveraging on technology and healthcare expertise
The Integrated Wellness Clinic currently offers accessible treatment on-site at the clinic or through virtual online consults via HeartVoice's teleheath technology. For earlier detection, patients can arrange for health screenings, and participate in remote patient monitoring enabled by Omron devices' data synced in real-time on the HeartVoice app.
A win-win for ALL.
"Today, we celebrate iWC's expansion and a new chapter for nBuddy — extending their nutritional wellness services beyond the online audience with a physical space here at iWC, serving offline consult needs too to facilitate proactive lifestyle management among ALL patients. It's a win-win for all and a significant milestone for iHG's 3P personalised, predictive and preventive medicine that aims to integrate not just medical, but also functional and nutritional offerings for the community."
— Dr. Lam Pin Min, iHG Chairman & Former Senior Minister of State for Health in his opening address at the iWC
An elevated visiting experience at the newly renovated health & wellness lifestyle space
"It's a celebration for iWC too, complementing our current medical services with nBuddy's offerings, plus a lifestyle space that our patients and visitors can enjoy and spend time on health and wellness activities with friends and family."
— Carrie Ee, Director of Operations at Integrated Wellness Clinic
Besides attending one-on-one nutrition consultations, the newly renovated space doesn't just serve as a "executive lounge" for visitors to rest and recharge before or after their appointments. Educational materials will be provided around the Executive Lounge and Nutritional Studio, for visitors to learn more about how they can manage a healthy lifestyle.
Functional Kitchen for Nutritional Cooking Demonstrations
The space also comes with a functional kitchen, including an oven, where cooking demonstrations and food tastings are planned to be held in the evenings or on weekends. These demonstrations, conducted by professionals in the nutritional domain, will provide visitors with valuable culinary knowledge for their taking and showcases how food can equally be tasty when cooked and prepared in a nutritional way.
Visit the new iWC unit today (address below) and participate in iHG's new promise on healthy living where individuals are empowered to live life more abundantly through Fin-MedTech enabled 3P (Personalised, Predictive, and Preventive) medicine.
i-Wellness@HeartVoice
#07-07, Novena Specialist Centre
8 Sinaran Drive
Singapore 307470

Read More