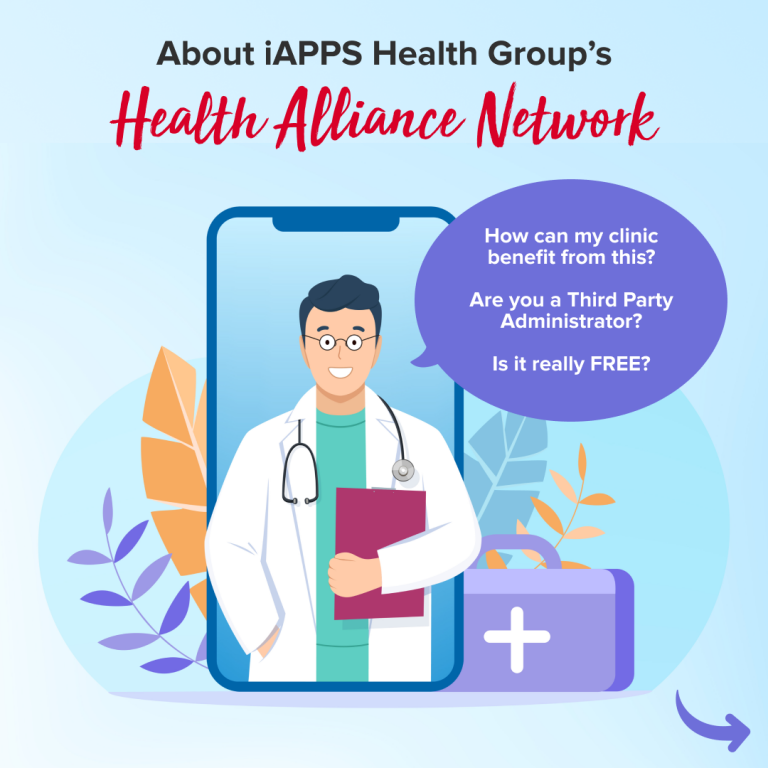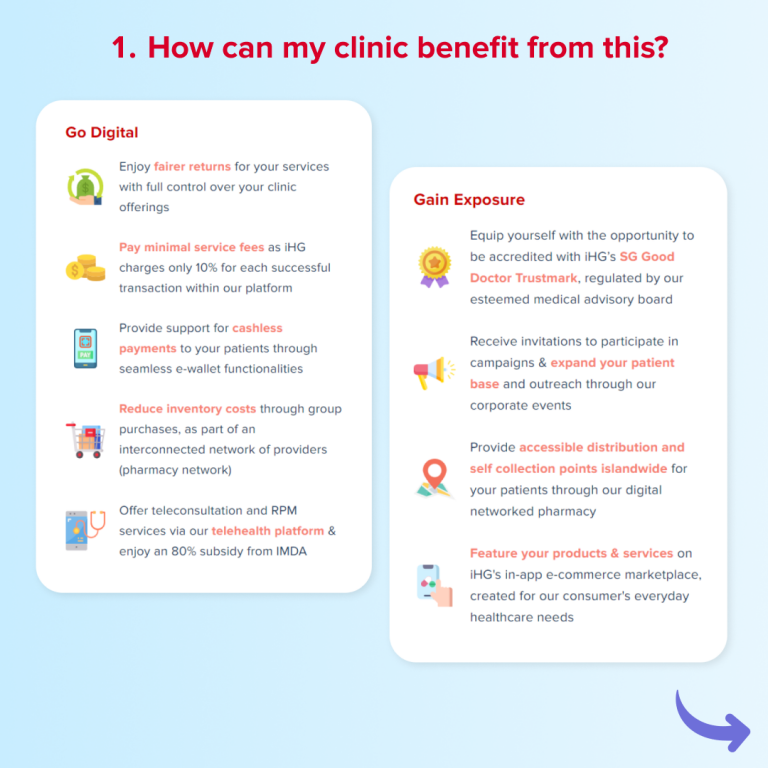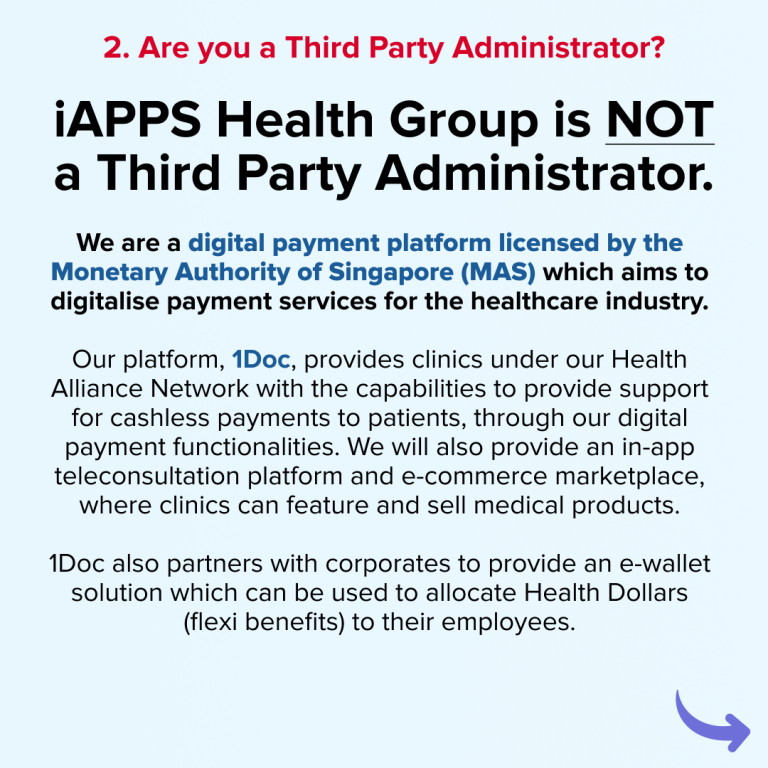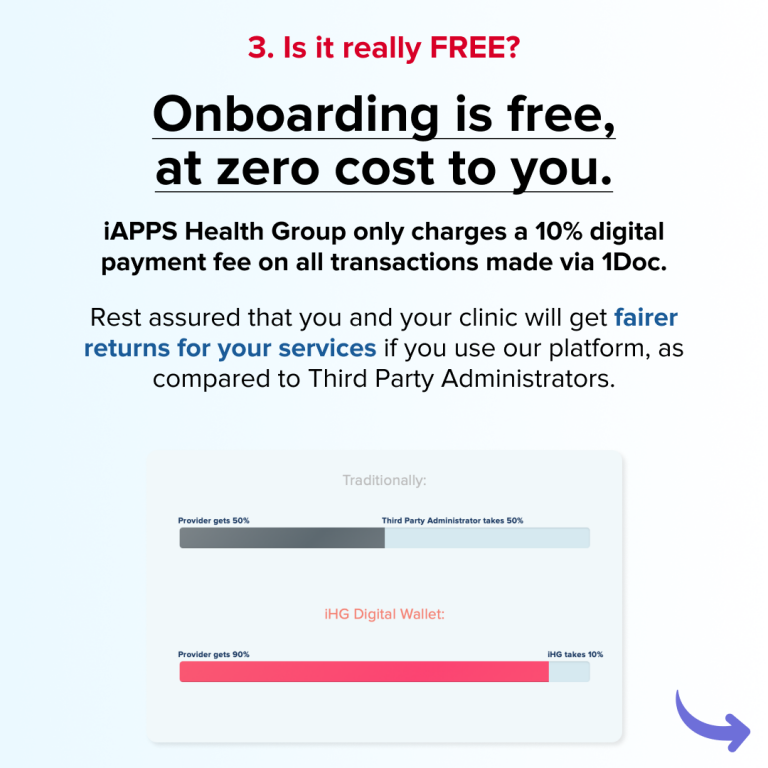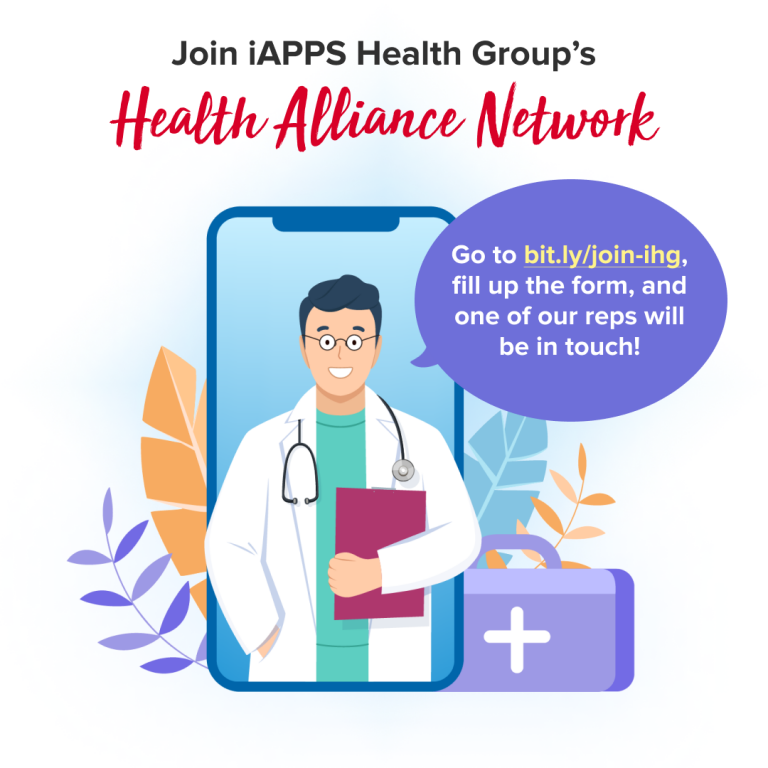 How can my clinic benefit from joining iAPPS Health Group's Health Alliance Network?
Your clinic can benefit from:
Going Digital

Enjoy fairer returns for your services with full control over your clinic offerings

Pay minimal service fees as iHG charges only 10% for each successful transaction within our platform

Provide support for cashless payments to your patients through seamless e-wallet functionalities

Reduce inventory costs through group purchases, as part of an interconnected network of providers (pharmacy network)

Offer teleconsultation and RPM services via our telehealth platform & enjoy an 80% subsidy from IMDA

Gaining Exposure
Equip yourself with the opportunity to be accredited with iHG's SG Good Doctor Trustmark, regulated by our esteemed medical advisory board

Receive invitations to participate in campaigns & expand your patient base and outreach through our corporate events

Provide accessible distribution and self collection points islandwide for your patients through our digital networked pharmacy

Feature your products & services on iHG's in-app e-commerce marketplace, created for our consumer's everyday healthcare needs

Are you a Third Party Administrator?
iAPPS Health Group is NOT a Third Party Administrator.
We operate a digital payment platform licensed by the Monetary Authority of Singapore (MAS) which aims to digitalise payment services for the healthcare industry.

Our platform, 1Doc, provides clinics under our Health Alliance Network with the capabilities to provide support for cashless payments to patients, through our digital payment functionalities. We will also provide an in-app teleconsultation platform and e-commerce marketplace, where clinics can feature and sell medical products.

1Doc also partners with corporates to provide an e-wallet solution which can be used to allocate Health Dollars (flexi benefits) to their employees.
Is it really free?
Onboarding is free, at zero cost to you.
iAPPS Health Group only charges a 10% digital payment fee on all transactions made via 1Doc.

Rest assured that you and your clinic will get fairer returns for your services if you use our platform, as compared to Third Party Administrators.
After the funds are instantly credited into my business wallet, can I withdraw from my wallet to my corporate bank account by providing iHG with the instructions?
For now, withdrawal to corporate bank account is manually processed by finance; therefore, we will act upon receiving the instruction.

We are also working on integration with our bank that allows the clinic to submit the transfer instructions and similarly to a bank, if it's submitted by FAST, it will be instantly credited, otherwise it will take 2 days if it's via Giro.